The Crude One
Staff member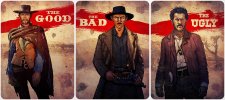 A big thank you to everyone who came along to BreachLAN 60. It was great to see everyone again for an (almost) full sized event. We'd like to ask your feedback for how we can improve in the future.
The Good:
New guests. Great to see Manky and Wiggles join us at an event.
General tidyness. Thank you to everyone who helped make this really easy.
Games. Was great to have another round of Artemis.
Internet. Seemed to run much better than before. I'd be interested in hearing if anyone had any trouble with it.
Showers. Very glad with how these worked out. Hot water, high pressure, private cubicles. Perfect.
Help from people with packdown. A huge thank you to everyone who helped with this. You turned what would have been one hell of a chore to do alone into something that we just sailed through. Seriously, Thank You.
The Bad:
Sun Night Chinese. They were bloody awful. I'm definitely going to look into organised meals for Friday and Sunday night in the future. Hopefully we can work with better providers to make it go smoothly (suggestions are open).
Ventilation / Temperature management. There just wasn't enough ventilation to get the stank out without making the entire place freezing at the same time. I'd be interested in hearing any suggestions for how to fix this, especially if they don't involve spending hundreds of pounds on gas / electric heating.
Wrapping up a bit earlier than I think some people were expecting. I'd like to apologise personally to everyone who was hoping the LAN would go on a bit longer than it did. I was absolutely exhausted and with so much tidying up to do I broke and started asking people to wrap up before closing time. This isn't right and it's not what you paid for. I'm sorry. We have a plan to fix this for next time, the new start/finish time will be 4 hours earlier, so we'll go from 2pm Friday - 2pm Monday. That should solve the Monday exhaustion problem.
The Ugly:
Jukebox crashes. I'm sorry to those who missed requests because of these. I don't know why it was happening, but I'm going to find out why and fix it for next time.